by Victor Davis Hanson // PJ Media 
Just a handful of legislative acts might still save California. Here are 12 brief examples:
1. The Hetch Hetchy Smelt and Salmon Act
This so-called "Skip a Shower, Save a Smelt Act" would transfer control of the Hetch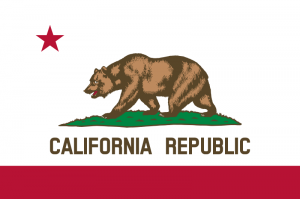 Hetchy reservoir releases from the San Francisco Public Utilities Commission to the California Department of Fish and Wildlife. The legislation would dismantle sections of the Hetch Hetchy Aqueduct west beyond the San Joaquin River, stop the present unnatural diversion of fresh water to San Francisco, and allow instead Hetch Hetchy fresh water to resume natural flows to the San Joaquin River — thus allowing the San Joaquin River and Tuolumne River to recover their salmon populations.
In addition, the transfers of fresh Hetch Hetchy water into the delta and beyond to the Pacific Ocean would preserve delta smelt populations.  To make up the losses, the law would set up Bay Area water commissions to monitor mandatory rationing, recycling, and the recovery of sewage and grey water. It would also assess new taxes for wind and solar salinization plants to replace the 265,000 acre feet currently diverted to Bay Area residential use from its proper role in ensuring healthy fish populations. Aim: To synchronize water resources with water-use advocacy.  

2. The Undocumented Immigrant Equity Act
The "I am Juan too Act" would assess all California communities by U.S. Census data to ascertain average per-household income levels as well as diversity percentages. Those counties assessed on average in the top 10% bracket of the state's per-household income level, and which do not reflect the general ethnic make-up of the state, would be required to provide low-income housing for undocumented immigrants, who by 2020 would by law make up not less than 20% of such targeted communities' general populations.
There are dozens of empty miles, for example, along the 280 freeway corridor from Palo Alto to Burlingame — an ideal place for high-density, low-income housing, served by high-speed rail. Aim: One, to achieve economic parity for undocumented immigrants by allowing them affordable housing in affluent areas where jobs are plentiful, wages are high, and opportunities exist for mentorships; and, two, to ensure cultural diversity among the non-diverse host community, bringing it into compliance with the state's ethnic profile.   
3. The Cultivating Diversity Education Equilibrium Act
The "Beverly Hills to the Barrio Act" would ensure that all California school populations reflect the state's rich ethnic diversity percentages. Schools would lose state aid if their student populations were not commensurate with state ethnic-group target levels. To take one example of the choices available for school districts to partner and find common solutions: School districts in Redwood City or East Palo Alto, for example, would bus more students on those campuses found in numbers out of compliance with statewide percentages to Menlo-Atherton. The latter in turn would bus more of its own students found in excess of state averages to Redwood City and East Palo school districts, until all three campuses reached "diversity equilibrium" and matched the correct racial percentages in the state. Aim: To end disparities in California school testing and performance levels accruing largely due to intrinsic racial and ethnic discrimination.
4. The Silicon Valley Transparency and Fair Jobs Act

This "Google Good Citizen Act" would set up a regional board to monitor commerce in the San Francisco, San Mateo, and Santa Clara tri-county area. The state regulatory commission would monitor offshore investment, outsourcing, and unionization. All commercial entities, with over 100 employees, would be in violation and face state fines if: 1) the number of a firm's employees overseas accounted for 10% or more of the workforce currently employed within the tri-county Silicon Valley area; 2)  more than 1% of the current capitalization of a Silicon Valley company were deposited in banks outside the United States;  and 3)  more than 50% of a tri-county company's workforce were non-union. Aim: To ensure progressive Silicon Valley commercial businesses are caring progressive state citizens.
5. The California Firearms Safety Act

The "No Guns for Grandees Act" would forbid private security details to be armed with handguns or semi-automatic long guns. It would allow private security personnel to be armed only with paintball, BB or pellet guns. Aim: To prevent unnecessary armed deterrence by private security units in the hire of the affluent.
6. The Fair Housing Adjustment Act
The "Everywhere an Atherton Act" would tax all private residential square footage in excess of 1800 square feet at four times the current per square foot assessment. Aim: It would ensure state resources are equally distributed and not inordinately siphoned off to a small minority of the state population. Would encourage existing large homes to downsize through reverse remodeling.
7. The High-speed Rail Equality Act
The "Start It in Menlo Park Act" would require all high-speed rail to begin construction in sequential fashion, beginning at the designated start of the proposed route. It forbids building out of sequence before beginning segments are completed.Aim: To ensure commuters in Los Angeles and San Francisco will have priority in construction, avoiding privileging Fresno-to-Corcoran commuters, where construction of the first link of the high-speed rail line is slated to begin.

8. The Climate Change Adjustment and Fair Temperature Act
This "Tulare Becomes Carmel Act" would order PG&E and Southern California Edison to assess a 30% surcharge on kilowatt rates of those residents in areas where the yearly mean high temperatures did not exceed 85 degrees and low temperatures did not go below 40 degrees. Accruing revenue would subsidize those living in hot summer and cold winter climates of the state, to ensure that they had access to affordable heating and cooling. Aim: To ensure every Californian the right to live in a house with temperatures at 75 degrees.

9. The One-percenter Politician Act
The so-called "Pelosi and Feinstein Act" orders the California Franchise Tax Board to ascertain the incomes of all spouses of California federal, state, and local politicians; and taxes all spousal self-employed income of elected officials in excess of $100,000 at a 90% rate. Aim: To ensure that California's representatives reflect the rich economic diversity and income averages of the state. It also prohibits inside influence peddling on the part of politicians.

10. The Protect the Peregrine Act
The "Friends of Feathers Act" establishes a $1,000,000 fine for the killing of any eagle, hawk, falcon, owl, or protected bird of prey by wind-generation machines or desert solar power plants. Aim: To stop the wind and solar industry from harming natural ecosystem of California.

11. The Petroleum Fair Use Act

The "Pump What You Use Act" establishes a state board to ensure California gasoline consumption matches state oil production. It collates daily refining outputs of California-produced petroleum with daily state sales of gasoline. It cuts off all daily state sales of gasoline that exceed daily state refinery production of state-produced petroleum. Aim: To ensure that Californians only consume the gasoline they produce and thereby do not promote a larger carbon footprint by subsidizing out-of-state oil production not overseen by California resource legislation.

12. The California Fair Automobile Act
The so-called "Malibu Beamer Act" establishes that all imported California vehicles deemed "luxury" (e.g., in 2014 with new sticker prices in excess of $60,000) shall be taxed at a 30% rate for each dollar of sales value over $60,000. Aim: To ensure so-called imported high-performance and luxury cars do not use an inordinate amount of state energy resources, or leave large carbon footprints on the California ecological landscape, or divert collective resources to the individual from the greater needs of the state.

If we were to pass these laws, California would change overnight.