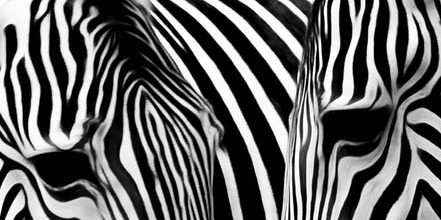 Victor Davis Hanson // Private Papers
Part Two
Here are some puerile comments from a Sarah Jeong 2018 rant on social media. She was appointed for a while to the New York Times editorial board, which is usually and otherwise bothered by racial venom:
Are white people genetically predisposed to burn faster in the sun, thus logically being only fit to live underground like groveling goblins…Oh man it's kind of sick how much joy I get out of being cruel to old white men…White people marking up the internet with their opinions like dogs pissing on fire hydrants.
OK, you reason, she was just a young pampered Ivy League sensationalist, addicted to social media, eager to gain clickbait attention.
So here is a recent directive from the Mayor of Chicago Lori Lightfoot:
By now, you may have heard the news that on the occasion of the two-year anniversary of my inauguration as mayor of this great city, I will be exclusively (emphasis added) providing one-on-one interviews with journalists of color…As a person of color, I have throughout my adult life done everything that I can to fight for diversity and inclusion in every institution that I have been a part of and being mayor makes me uniquely situated to shine a spotlight on this most important issue.
In other words, the elected mayor of Chicago has announced that she will be selecting her interviews on the basis of race. If the mayor can limit who is to come into her newsroom, why not the city buses and lunch counters as well?
These examples could be multiplied, but what do they portend?
One, the hatred is not data driven. By that, I mean the writers and speakers do not look at either positive or negative numbers to fuel their deductive racism: whites are underrepresented in committing hate crimes—in contrast to African-Americans who commit many of them at a rate almost double their numbers in the general population. In recent years, police have lethally shot more white unarmed suspects than African-American unarmed suspects. And they have shot unarmed blacks at a smaller percentage than the overall percentages of African-Americans detained or arrested by police. In terms of relatively rare interracial crime, about 9 percent of all black murders are committed by whites. But about 16 percent of white murders are committed by blacks, even though whites make up about 67-70 percent of the population and blacks 12-13 percent. In sum, there is no evidence that the police or whites are targeting blacks. In terms of per capita income, whites qua whites are not dominating the nation. Asian-Americans earn on average about $20,000 more per year than whites.
There is no 'regression' in seeking racial fairness and equality. In terms of influence, in the 21st century, we have had a black President, two black Secretaries of State, a black Attorney General, a current black Vice President and a black Secretary of Defense. North Carolina, in a recent election for lieutenant governor, saw the Democratic black nominee lose to the Republican black nominee. There are more black officeholders in the "deep" South than ever before. In terms of "proportional representation" of the sort Mayor Lightfoot apparently demands, African-Americans are "overrepresented" (a silly word) in professional sports, in numbers in the NBA and NFL at five-to six times their percentages of the population, as well in many of the federal bureaucracies. In terms of Biden cabinet-level appointments, heterosexual white males occupy six of 23 billets.
One could continue. But the point is that by January 2020, racial relations, for all the media hype, were good—and improving. Black and Latino unemployment figures had reached historical lows. The number of would-be victims of racism far exceeded the number of purported victimizers. And that disconnect resulted in surrealism like the Duke Lacrosse hoax or the Jussie Smollett fraud.
This current epidemic of hate speech is unfortunate because it rejects the entire 60-year theme of the Civil Rights movement. It now postulates that the Martin Luther King, Jr. message of a racially blind society—assessing each other on the content of character not the color of skin—is inert. Race is now to be essential to who we are. For the Left and the Democratic Party, it is not, and will never be, incidental. It is the Left who has repudiated King.
The racial hatred rhetoric is now infused throughout the common culture, as white confessionals are standard stuff in diversity training show trials. "Proportional representation," based on theories of "disparate impact"—jobs and admissions should reflect the ethnic and racial demography of the country without having to prove overt bias accounting for any asymmetries—is apparently dead. It is being replaced by reparatory hiring and admissions in which minority admissions to, say, elite universities, or representations in television commercials and shows, should be disproportionally adjudicated by race to reflect past bias.
Where does it all end?
Look to history and find an example of any multiracial society that fared well, once its various tribes became obsessed with their grievances and solidarity, and use tribal venom to advance personal and career agendas. The Civil War is a locus classicus that cost the lives of 700,000 Americans, left a century of national bitterness, racism, and impoverishment. Otherwise, ask the Rwandans, the sects of Iraqis, the clans of the former Yugoslavia, the Lebanese, or the shock troops of the Ottomans that went into Armenia. All this started with rants from academics, politicians, activists—the professionalclasses—about those who "infest" and "expose."