Victor Davis Hanson // Private Papers
Part One: Hippiedom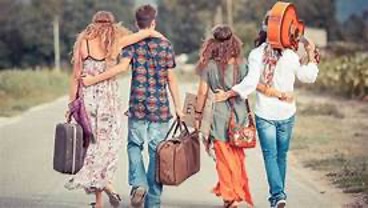 The Sixties were, as the late, great Peter Collier and the astute David Horowitz wrote, the work of a "Destructive Generation."
Some of the best minds of the conservative movement who lived through those wasted years chronicled their excesses—the narcissism, the selfishness, and the legacy of free love, drugs, and radical chic resistance. All that and more were passed on to two subsequent generations, who inherited the "free that and free this" of the Sixties—but not the educational and moral instruction that ungracious and pampered radicals had received by being raised and taught by the Greatest Generation.
In the academy, the result was surreal: professors of the 1960s and early 1970s, in their 20s and 30s intent on not transmitting the "uptight" rigor and "irrelevant" training they had received from old-style liberal academics, and thus ensuring their students would be both predictably radical and ignorant.
I have no idea which was the worse result: for well-trained professors to have received a solid traditional education under the very system that they destroyed for others and never passed on? Or their clueless and babied students, nursed on therapeutics and race/class/gender homilies, who were as arrogant in their political zeal as their professors, but far more uninformed—given they lapped up postmodernism, 'theory' and race and gender schlock rather than mastery of languages, literature, history, and philosophy.
Myron Magnet (The Dream and the Nightmare: the Sixties) noted how the 1960s' self-indulgence and nihilism frayed the youthful upper-middle class, but did not destroy these long-hair hipsters who had family resources—establishment connections, relative familial stability and networking affluence—and so they cut their hair, cleaned up, moved on, grew up—and turned their self-absorption to their careers. 
But in their wake, "do your thing" proved devastating to the inner-city residents and many minorities, at least those who adopted 60s values—but without the resources to allow precivilized hippie indulgences to be a "lark" rather than a moral and culture catastrophe.
Tom Sowell in a variety of books (see especially, The Vision of the Anointed) demonstrated how black families and communities of the postwar era were successfully headed for parity with the white middle class, despite against great odds. They had found success mostly from their own self-disciple, community standards, and traditions of hard work and perseverance against terrible bias, all resulting in stable families, small businesses, and religious observance.
Then came the one-two punch of the Great Society agendas of upper-middle class, white liberals and the pernicious social and cultural legacy of Sixties—abortion on demand, promiscuity, rejection of religious faith, single-parent family, drug use, and crime and violence as revolutionary acts. That neutron bomb was dropped on the black community but without compensatory resources of the white suburbanite.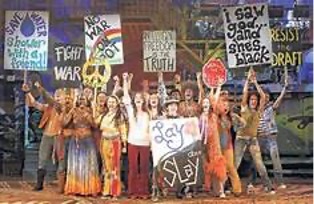 All that said, one thing—and only one thing?—could be said for the Sixties. There was a wild spirit of freedom and suspicion of centralized authority, akin to what the grouch Tacitus saw in German tribes across the Rhine and Danube, along with a commitment to absolutely uncensored expression and speech (especially what was crude, pornographic, and mostly anti-American). Still, many of the songs of Creedence Clearwater Revival, The Band, and Bob Dylan were about the individual taking risks. He was a Steppenwolf, defying convention, and resonating empathy for the working classes. In other words, in the 1960s there were not trigger warnings, safe spaces, and micro-aggressions. Instead, everything was a shotgun blast, open-season on everyone space, and in-your-face challenges, and what are you going to do about it insults.