Victor Davis Hanson // Fox News
Few Americans can remember past vice presidents such as Charles Curtis, Charles Dawes or Thomas Marshall. In more recent memory, almost no one can recall vice presidential nominees who lost such as William Miller, Sargent Shriver or Lloyd Bentsen.
John Nance Garner served as Franklin D. Roosevelt's vice president for two terms (1933-41), but he nonetheless described his eight years as "not worth a bucket of warm spit." Except "spit" was a euphemism used in place of Garner's profane slang for urine.
Garner was edged out of the job when leftist Henry Wallace replaced him.
But later, as World War II raged in July 1944, the frail Roosevelt was visibly suffering from a host of ailments during his third term. Rumors swept Washington that FDR was increasingly unable to meet the demands of the presidency.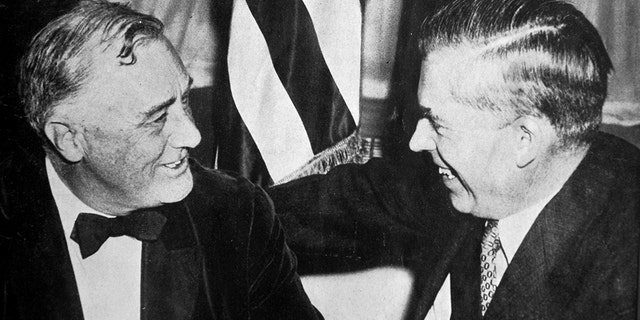 After all, Roosevelt was 62, a paraplegic, smoker and social drinker who suffered from congestive heart failure. For nearly 12 years he had already endured the most stressful presidency in history, guiding the country through both the Great Depression and World War II.