by Victor David Hanson // Tribune Content Agency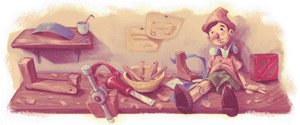 All presidents at one time have fudged on the truth. Most politicians pad their resumes and airbrush away their sins. But what is new about political lying is the present notion that lies are not necessarily lies anymore — a reflection of the relativism that infects our entire culture.
Postmodernism (the cultural fad "after modernism") went well beyond questioning norms and rules. It attacked the very idea of having any rules at all. Postmodernist relativists claimed that things like "truth" were mere fictions to preserve elite privilege. Unfortunately, bad ideas like that have a habit of poisoning an entire society — and now they have.
Texas gubernatorial candidate Wendy Davis was recently caught fabricating her own autobiography. She exaggerated her earlier ordeals, lied about the age at which she divorced and was untruthful about how she paid for her Harvard Law School education.
When caught, Davis did not apologize for lying. Instead, she lamely offered that, "My language should be tighter." Apparently, only old fogies still believe in truth and falsehood — period. In contrast, Davis knows that promoting a progressive feminist agenda is "truth," and she only needs to be "tighter" about her fabrications to neutralize her reactionary critics.
Massachusetts Sen. Elizabeth Warren for years falsely claimed that she was a Native American. That fabricated ancestry proved useful in upping her career trajectory. When pressed about her racial background during her 2012 campaign, the Harvard law professor denied any deliberate misrepresentation and went on to be elected. Such progressive crusaders assume that they serve the greater truth of social change.
In the gospel of postmodern relativism, what did it matter if the president of the United States promised that Obamacare would not alter existing health-care plans when it was clear that it would? Instead, the good intentions of universal health care are the only truth that matters.
For that matter, the "law" that requires a president to enforce legislation passed by the Congress is likewise a construct. If ignoring bothersome laws — whether the individual mandate and timetable of Obamacare, or federal immigration law — serves a greater social justice, then such dereliction also becomes "truth." Blindly enforcing legalistic details of the law that are deemed no longer in the interest of the people would be the real lie, or so the reasoning goes.
Without notions of objective truth, there can never be lies, just competing narratives and discourses. Stories that supposedly serve the noble majority are true; those that supposedly don't become lies — the facts are irrelevant. When Sen. Hillary Clinton in 2007 heard the factual details of the successful Iraqsurge as related by Gen. David Petraeus, she said it required a "suspension of disbelief." In her postmodern sensibility, fighting an unpopular war was a lie, but opposing it was the truth — and the actual metrics for whether the surge was working or not were simply an irrelevant narrative.
Later, as secretary of state, Clinton dismissed the circumstances surrounding the murders in Benghazi with the callous exclamation, "What difference does it make?" She had a postmodern point. If President Obama, then-United Nations Ambassador Susan Rice and Clinton herself all wrongly and deliberately assured the nation that a politically incorrect video had triggered the attacks in Benghazi, were they not on the right side of opposing religious bias and helping a progressive president to be re-elected? How could that good intention be a lie?
If Director of National Intelligence James Clapper lied under oath to theCongress that the National Security Agency does not snoop on American citizens, how can that be perjury if Clapper's goal was to silence Obama's right-wing critics? For that matter, if Clapper wanted to show tolerance for Islamists, how could it be a lie when he testified earlier that the radical Muslim Brotherhood was "largely secular"?
By what arbitrary rules can one claim that "Piss Christ" or other provocative anti-Christian art is blasphemous or inferior, if its apparent purpose is to lessen the influence of a purportedly pernicious religion? Was Obama's autobiography truth or fiction, or something in between — as hinted by the president himself when he was caught in untruths and then backed away from some of his stories, claiming they were now just "composites"?
Part of old America still abides by absolute truth and falsity. A door is either hung plumb or not. The calibrations of the Atlas rocket either are accurate and it takes off, or inaccurate and it blows up. Noble intentions cannot make prime numbers like 5 or 7 divisible.
But outside of math and science, whose natural truth man so far cannot impugn, almost everything else in America has become "it depends." Admissions, hiring, evaluations, autobiographies, and the statements of politicians and government officials, all become truthful if they serve the correct cause — and damn any reactionary discrepancies.
To paraphrase George Orwell, everything is relative, but some things are more relative than others.
C) 2014 TRIBUNE CONTENT AGENCY, LLC.