Susannah Merry Hanson
Susannah Merry Hanson, age 27, passed away suddenly on November 13 in Los Angeles, California after a brief illness.
She was born in Selma, California on December 31, 1986.  She is survived by her mother Cara Webb Hanson of Clovis and Santa Cruz; her father Victor Davis Hanson of Selma; her older sister Pauline Davis Hanson Steinback, brother-in-law Shane Steinback and their daughters Maeve and Lila Steinback of Santa Cruz; and her brother William Frank Hanson of Clovis.
She is also survived by her maternal grandparents Armond and Tawana Webb of Coarsegold, and uncles and aunts Alfred and Karen Hanson of Selma, Nels and Vicki Hanson of San Luis Obispo, Maren Nielsen and Rory Robertson of Fresno, Dan and Cheryl Webb of Woodbridge, and Brenda Morton of Madera.
Susannah was the sixth generation of the Davis family to have lived in the same house on the family's small grape farm southwest of Selma, California, which had been homesteaded by Susannah's great-great-great grandmother Lucy Anna Davis in the late 1870s, and was also the birthplace of her paternal grandmother, the late Justice Pauline Davis Hanson of Fresno. Susannah was the granddaughter of William F. Hanson, whose family was descended from the original group of 19th-century Swedish pioneer founders of Kingsburg, California. Shortly before her passing she was making plans to return to the Selma farm, and continue her career from the Selma area.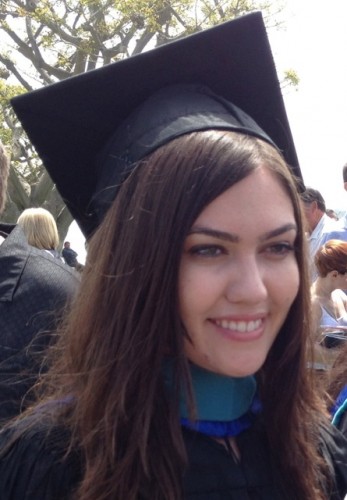 Susannah led a wonderful though often hectic life, graduating from University High School on the California State University, Fresno campus. She received a BA degree in European History and a minor in Classical Studies from the University of California, Santa Cruz, as well as a Masters in Public Policy from Pepperdine University. Susannah was employed as a research analyst and biographer in the Office of University Advancement at the University of Southern California, where she helped to develop strategies to support fund-raising for USC's graduate operations, especially the School of Medicine.
Susannah was certified to teach English as a second language, and in 2008 taught at Duoc UC Vocational College in Santiago, Chile, where she became an accomplished Spanish speaker. In addition, each spring she worked as a travel coordinator and co-organizer with her father of historical tours of Europe. Despite her young age, Susannah traveled to Europe ahead of the group to confirm the logistics and to meet members of the tour when they arrived.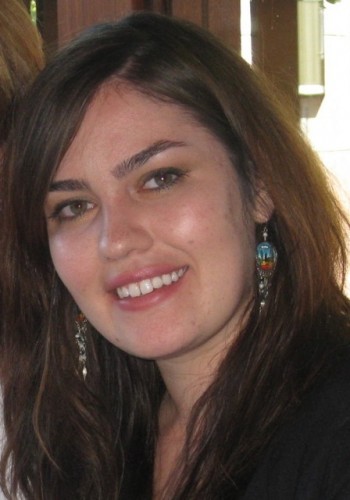 Susannah, known to her family and friends as "Suzy," was beloved by anyone who encountered her infectious laugh and her zeal for life and adventure. But she was perhaps best known for the human kindness she extended to everyone she met. She was especially drawn to the sick and elderly, which reflected her sense of public service. On the European trips she ensured that no tour member was ever left alone or without companionship.
Her family and friends feel blessed that even for such a brief time that they were able to be with such a kind soul and accomplished talent. She grew up packing fruit and working in the fields of the family farm, a childhood that fostered a singular work ethic, gave her a sense of independence and fearlessness, and grounded her in reality and modesty wherever she worked and traveled. She loved the San Joaquin Valley, and despite her residence and visits abroad, she always managed to return to the farm, where she felt most at home with her family and childhood friends.
Susannah was the center of life for her parents and siblings, who were blessed with daily conversations with her, especially her upbeat advice to appreciate the small things unnoticed around us, not to fear the unknown, and to take one day at a time. She was the delight of her two nieces Maeve and Lila who adored her as much as she did them. Her brother Bill Hanson kept his lifetime constant watch over his beloved younger sister, which brought to Susannah solace and reassurance in challenging times.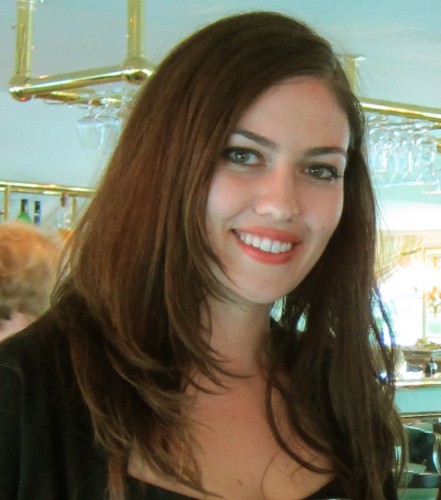 Remembrances may be sent to The Leukemia and Lymphoma Society (340 W Fallbrook Ave Suite 101, Fresno, CA 93711).