Victor Davis Hanson // Private Papers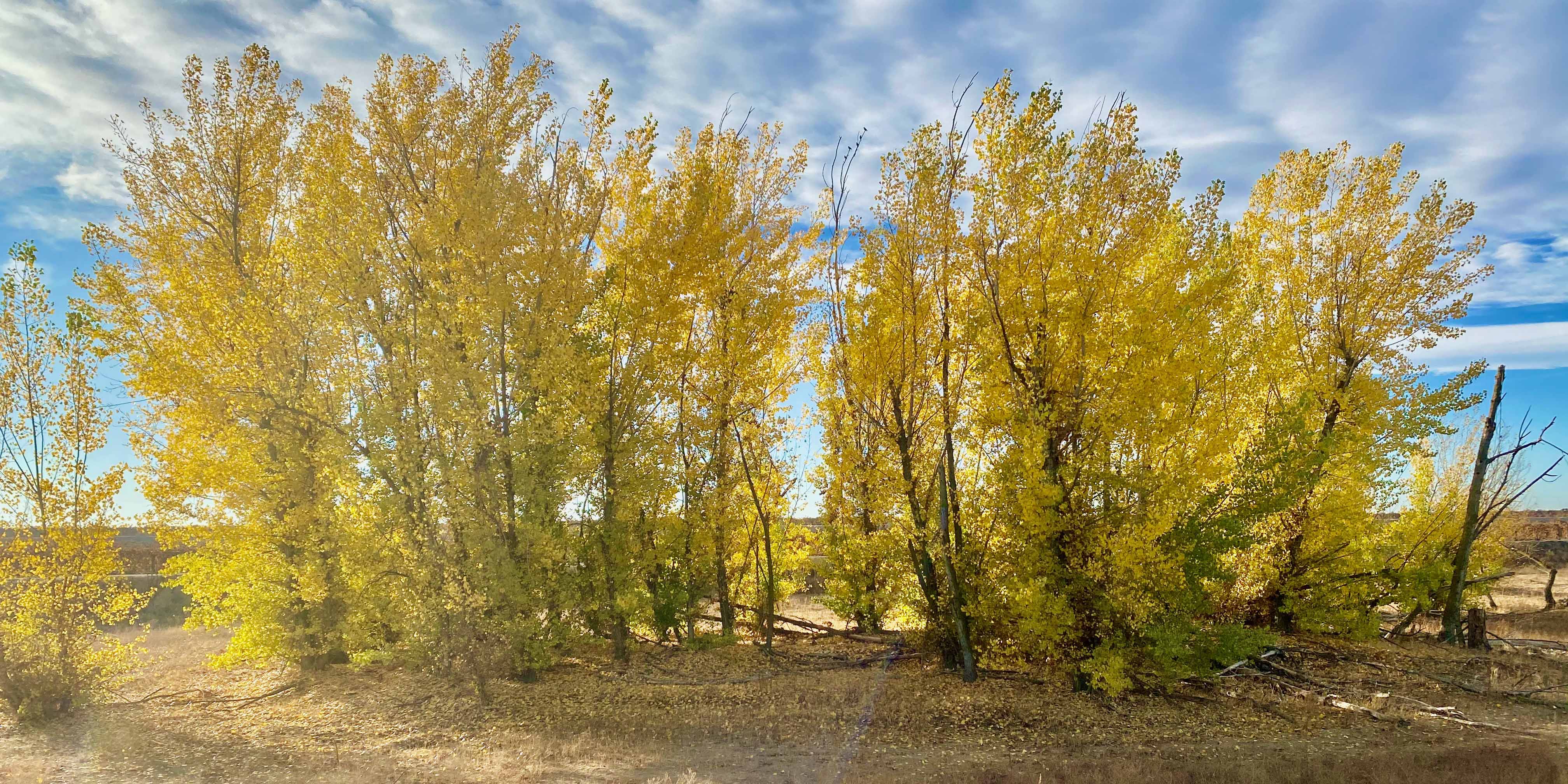 Yesterday I walked around the old perimeter of our home, 135-acre farm (all but 40 acres has been sold off and almost all relatives moved away). The almonds were in deep green-leaf, post-bloom glory (No one would believe by August, the now clean orchard will be dusty, faded and exhausted, long pregnant with 3,000 lbs. of almonds to the acre, and in need of immediate harvest and relief).
Two red-tail hawks—the nth generation of hawks that were always in the sky during my six decades on the same-old, same-old walk—were circling, one quite low, eager to tip a familiar wing to us.
A boring coyote pack was doing their tired, same-old, same-old victimization schtick: a smaller one fake limps around to show off his "injuries"—just out of reach of our 4 dogs. The latter mindlessly go crazy and think they can chase it down. It suddenly "heals" and proves faster in retreat, and?
Presto, out of nowhere appear 3 big coyotes, and our 4 summer-soldier and sunshine-patriot dogs streak back in shame and fear—ready to replay the entire script tomorrow.
I heard the staccato of .223 automatic weapon fire from one of the nearby farmhouses, now a daily event. For some reason, after the past summer of rioting, most of these rural farmhouse residents, for the most part now renters, and predominately first or second-generation from Mexico, seem to target practice nonstop. I don't think the riots and destruction are coming out here, but if they ever did, I imagine there is a veritable army of AR-15 shooters apparently ready for any confrontation. My worry, of course, is that, while a relatively small caliber, the .223 can travel with lethality at least 3/4s of a mile and still hit you—and occasionally I can hear rounds hit things in the orchard.
The walk was stunning as always, and even the resident two great-horned-owls, in a huge nest in a dead cottonwood tree, stayed put—as our loud canine (3 Queensland-heelers ("Spot", "Spike" "Sport), 1 half-lab, half-who knows what? (Gracie)) entourage passed beneath. The owls seem far tougher than the red-tails, and about 2 years ago kicked them out of their nest, took it over, and forced the hawks to nest one tree over.
In curiosity, I searched the web for red-tail/great-horned owl fights (knowing someone on the planet would have posted something so bizarre), and the resulting videos confirmed that the owl can usually win the fight—maybe thicker feathers, a bigger brain, and longer wingspan can beat a sharper beak and a higher-altitude ceiling?
Take this scene. Forget about the world just a mile on its perimeters. And my grandfather (1890-1976), the third who lived in the house here, would have felt it was still 1910. Nothing has changed in a world where everything has changed.
Today we drove up to the central Sierra to 7,000 feet. Even with the World War I Verdun landscape, left after the horrific Creek Fire of September to October of 2020, the last snows (we are in a drought), the view of Kaiser Peak in the distance, and the beauty of the drive made a wonderful Easter morning (2 hrs. up, 2 back).
Huntington Lake area remains mostly just as I first remember it in 1959 at 6. Despite the host of California problems and incompetencies that spill over to the Sierra, today Nature won, and seemed to say, "Silly humans. Even in your decadence and stupidity you cannot alter me: your crime, your fire, your ignorance—they mean nothing to me, who outlasts you all".
One strange thing I always appreciate are the Jeepsters and 4-wheel-drivers, evident as soon as the snow begins to melt, on their way up to even higher, or far more remote country.
I study their jeeps, their winches, rugged tires, all sorts of extra gas cans, spares, boxes, etc. Almost all are middle-aged males, sometimes driving alone. So what drives a man on Easter, to take off alone in his 4-wheel-drive, open-air Jeep, fitted with grub and contingencies for every conceivable human and animal threat (I won't speculate on what sort of arms are likely tucked in or hidden under the seats etc.), to take on an old logging road off the main highways? I suppose they are headed to some isolated spot around 8,000 feet, and plan to camp out for a night or so. Whatever the impulse, I admire it. The more that we retain such iconoclasts, the better the country.
You all know these types. They come equipped for every eventuality. A fallen tree, a rock, a hole in the road—they have the skills and tools to deal with them all.
I had two wonderful farm neighbors like that. Their shops were like a US military supply depot—every part, every machine, every tool ready for use. If I needed advice on a shot house air-conditioner, a bad tractor transmission, an underpowered PTO, a leaky hydraulic coupling, advice on the best shotgun load, consultation of Massey vs John Deere vs Case vs Ford vineyard tractors, the house pump sputtering—anything imaginable—I'd just call or drive over. If I could not follow their instructions to the letter, they came in person.
George S. Patton talked about such men. One reason he believed his armored corps would beat the Germans was not necessarily the superiority of the Sherman (though underrated in truth) or the M-1, but because American men loved machines, knew how to fix them, and felt mechanics were noble, not something for the lower classes. A Tiger or Panther might blow apart a Sherman, but not when there were 10 expertly maintained Shermans cruising through France for every unreliable or out-of-commission Panther and Tiger, whose engines and transmissions needed experts to repair or replace.
My worry about the next generation? Many. But one is that we are losing the versatile, autonomous, jack-of-all-trades young man, who has the confidence and skill to go it alone under any possible contingency and welcomes rather than fears adversities. God, I wish we had more such folk. The nation was built by them, and without them we do not have a prayer. A Happy Easter to them all!