Seth Jones, Bruce Thornton, Peter Pham, Diana West
October 9th, 2013 · Comments
SETH JONES, Associate Director of the International Security and Defense Policy Center at the RAND Corporation, joins guest host DAN BONGINO, to help explain the terror threat from and historical background of the terrorist organization al-Shabaab.
BRUCE THORNTON, a research fellow at the Hoover Institute, talks about the loss of the "warrior" mentality in the U.S.
…
Bruce Thornton on Secure Freedom Radio with Frank GaffneyRead More »
Wednesday  11 September  2013/ Hour 3, Block A:  Victor Davis Hanson, Hoover, in re: Syria. This president is not yet mature enough from experience to handle the complexities  surrounding Syria; he's not up to it. Putin in today's NYT op-ed as a wise and experienced world leader. Six weeks from now, US Arleigh Burke destroyers still in Med: "If he's wise, Pres Obama will back out of the saloon and hope no one'll shoot him." …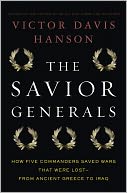 Military historian Victor Davis Hanson discusses his latest book "The Savior Generals" with Peter Robinson. Hanson identifies the shared characteristics of generals throughout history who saved wars deemed "lost." "Uncommon Knowledge" is produced by the Hoover Institution. …
An interview with Joe Moore about The Savior Generals: How Five Great Commanders Saved Wars That Were Lost – From Ancient Greece to Iraq.

[Note: The following interview was conducted by the Venn Institute with Raymond Ibrahim]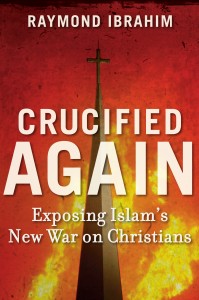 Raymond Ibrahim is a widely published author, public speaker, and Middle East and Islam expert, and author most recently of Crucified Again: Exposing Islam's New War on Christians. Follow him on Twitter @RaymondIbrahim5
Venn Institute: Most Americans see persecution of Christians and other minorities in Muslim majority nations as a recent phenomenon. Why is that not the case?
Ibrahim: It's been going on, and the same exact patterns, for centuries. Such persecution is well recorded in the world's primary historical texts—western and eastern. It's not so well known in the West, however, because Western mainstream media are less interested in reporting ugly truths than they are in validating their secular, liberal narrative—a narrative which maintains that Muslims are fundamentally peaceful, and, far from being persecuted, Christians are the oppressors. …
Crucified Again — Venn Institute Interviews Raymond IbrahimRead More »