He will not be harmed by his "misspeaking," but his fellow liberals will.
by Victor Davis Hanson // National Review Online 
Conservatives keep blaring, "Obama lied!" over the president's serial untruths about the Affordable Care Act. Even liberal pundits now talk of the president's "misspeaking," or even of his "misleading" statements and only so-so corrections.
But so what?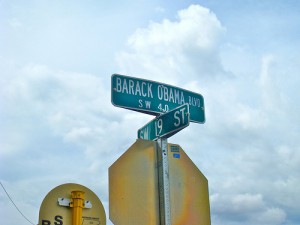 Obama is an iconic figure who will survive even the latest scandal of flatly misleading the American people, just as he was not harmed much by being less than honest about Benghazi, the AP monitoring, and the IRS and NSA scandals.
Obama has proved disingenuous, without suffering many consequences, for much of his tenure — raising taxes when he said he would not; vastly increasing the national debt when he said he would cut the deficit in half by the end of his first term; promising lower unemployment when in fact he has presided over a jobless rate of 7 percent or more for every month of his administration; bragging about new gas and oil production, which actually came on private land despite, not because of, his efforts; claiming credit for reducing a deficit that fell only because of the sequestration that he fought, and only because his previous deficits were so staggering that they were not sustainable.
Yet if public reactions to these past scandals are any benchmark, Obama will survive the Obamacare fiasco as well. In two or three months, he will no doubt return to a near-50-percent approval rating in the polls. Almost half of America is invested in his landmark personal profile, or welcomes the vast increase in federal redistributive payouts and equates it with the Obama ideology and presidency. The media saw Obama the icon as reaffirmation of their own guilt-free liberalism and therefore became deductive rather than empirical. Read more →