Mexico continues to encourage its citizens to migrate to the U.S., even thought it doesn't need to.
by Victor Davis Hanson // National Review Online
There are many strange elements in the current debate over illegal immigration, but none stranger than the general failure to discuss the role of Mexico.
Are millions of Mexican citizens still trying to cross the U.S. border illegally because there is dismal economic growth and a shortage of jobs in Mexico?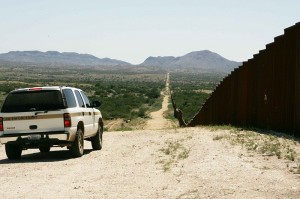 Not any more. In terms of the economy, Mexico has rarely done better, and the United States rarely worse.
The Mexican unemployment rate is currently below 5 percent. North of the border, it remains stuck at over 7 percent for the 53rd consecutive month of the Obama presidency. The American gross domestic product has been growing at a rate of less than 2 percent annually. In contrast, a booming Mexico almost doubled that in 2012, with its GDP growing at a robust clip of nearly 4 percent.   Read more →