by Victor Davis Hanson // NRO-The Corner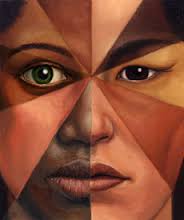 Race, class, and gender politics are not over, but maybe they are beginning to become just a bit stale.
Part of the progressive problem was the huge disconnect between assimilationist reality and tribal rhetoric. While the president went on the reprobate Al Sharpton's radio show divisively to gin up the African-American bloc vote, Senator Scott was on the eve of winning an overwhelming Senate victory in South Carolina, with a supermajority that topped even veteran pol Lindsey Graham's substantial margin of victory. In such a context, Mary Landrieu's generic whines about gender and racial discrimination in the South are reduced to nonsense — likewise in a former state of the old Confederacy that had elected her twice as well as a governor of color.