by Victor Davis Hanson // PJ Media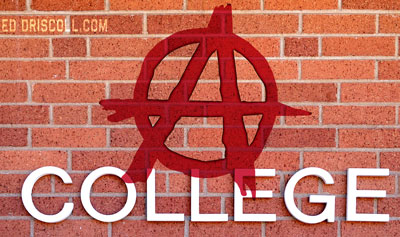 Campuses are becoming the haunts of the very wealthy and the poor, with little regard for any in-between — sort of like California.
Let me explain. Lately lots of strange things have been in the news about college campuses — from the Rolling Stone's mythography [1] of the University of Virginia fraternities to Lena Dunham's invented charges [2] of rape against a supposed Oberlin College Republican to courses on "white privilege" to "hands up; don't shoot" demonstrations protesting the police shooting of Michael Brown.