Among many careerists and politicians, tweaking one's ethnic identity is becoming increasingly widespread.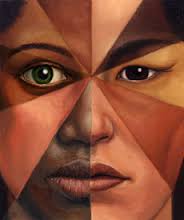 Not long ago, the New York Times uncovered the artifact that Republican presidential candidate Jeb Bush had once listed himself as "Hispanic" on a Florida voter-registration form.
Bush is married to a Mexican American. He lived for a number of years in South America and speaks Spanish fluently.
Maybe he has consciously assumed a Hispanic identity. Or perhaps he did not think there was much of a difference between "white" and "Hispanic." Or, as he said, he simply checked the wrong box by accident.