Today, we treat politics as a sport, but it's really a conflict of ideologies between federalists and technocrats.
by Bruce S. Thornton // Defining Ideas 
The media and pundits treat politics like a sport. The significance of the recent agreement to postpone the debt crisis until January, for instance, is really about which party won and which lost, which party's tactics are liable to be more successful in the next election, and which politician is a winner and which a loser. But politics rightly understood is not about the contest of policies or politicians. It's about the philosophical principles and ideas that create one policy rather than another—that's what it should be about, at least.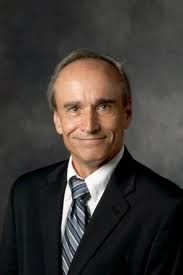 From that point of view, the conflict between Democrats and Republicans concerns the size and role of the federal government, which is no surprise to anyone who even casually follows politics. But more important are the ideas that ground arguments for or against limited government. These ideas include our notions of human nature, and what motivates citizens when they make political decisions. Our political conflicts today reflect the two major ways Americans have answered these questions.
The framing of the Constitution itself was predicated on one answer, best expressed by Italian philosopher Niccolo Machiavelli: "It is necessary to whoever arranges to found a Republic and establish laws in it, to presuppose that all men are bad and that they will use their malignity of mind every time they have the opportunity." Throughout the debates during the Constitutional convention, the state ratifying conventions, and the essays in the Federalist, the basis of the Constitution was the view that human nature is flawed.
As Alexander Hamilton wrote in Federalist 6,men are "ambitious, vindictive and rapacious," and are motivated by what James Madison called "passions and interests." These destructive passions and selfish interests were particularly predominant among the masses, whose ignorance of political theory and history left them vulnerable to demagogues. Read more →