Obama's morally confused foreign policy is making the world more dangerous by the day.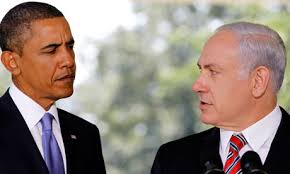 Israeli prime minister Benjamin Netanyahu spoke to Congress on Tuesday to warn Americans of the anti-Western threats from theocratic — and likely to soon be nuclear — Iran.
Netanyahu came to the U.S. to outline the Iranian plan to remake the Middle East with a new nuclear arsenal. His warning was delivered over the objections of the Obama administration, which wants to cut a deal with Iran that allows the theocracy to continue to enrich lots of uranium.